Widely acclaimed, Mauro Kastro bringing you his own brand of Latin Rock & World Fusion astounding audiences everywhere. Be sure to check the calendar, you don't want to miss this show!
Sample and Listen to the Complete Kastro Catalog on Our Discography Page
Mauro Kastro

presents

Kastro Music

- KastroHits.com

Sunday, December 10, 2023 | 3:02:41 PM
Kastro Band

Live providing Latin Rock & World Fusion for all your club, nightclub, bar, concert, party, entertainment and booking needs.
Anniversaries
Clubs
Birthdays
Weddings
Quinceneras
Private Parties
Corporate Events
Banquets
Funerals
(includes Band, Video and Editing)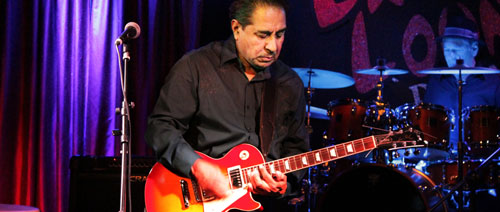 About Kastro
Little by little I began to do shows in alleys and backyards. Then I was able to play a couple times at The Hop, in the City of Industry in 2000. Later in 2002, I played at the Long Beach Live Festival in downtown Long Beach. But it wasnt until 2003 that my dreams came true.

Latin Rock Band with influences by Santana, Jimi Hendrix, and others.

Contact us to purchase products, CDs, mp3s and our full digital music catalog on a thumb drive.

Book Kastro Band to play at your event or get an album today!